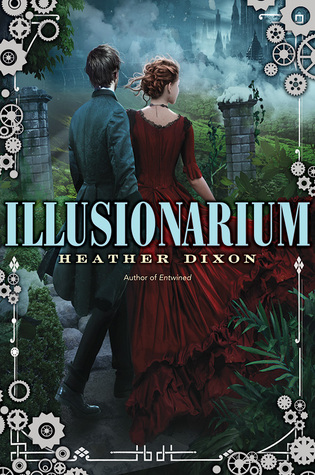 Illusionarium
Heather Dixon
Published By:
Greenwillow
Publication Date:
May 19, 2015
Genre:
YA - Steampunk
From Goodreads:
From the author of Entwined, a brilliantly conceived adventure through an alternate London. This sweeping, cinematic tale of an apprentice scientist desperate to save his family—and his world—is The Night Circus meets Pixar.

Through richly developed parallel worlds, vivid action, a healthy dose of humor, and gorgeous writing, Heather Dixon spins a story that is breathtaking and wholly original.
I've been wanting to read some more steampunk books for a while and this one sounds awesome and that cover is just amazing. I can't wait for this one.