Unmasking Maya
Libby Mercer
Publication date:
December 15, 2012
Format:
e-book
Source:
copy for review

From Goodreads:
Defamed, Disgraced and Displaced...

Fresh from a career-killing scandal, New York fashion girl, Maya Kirkwood, arrives in San Francisco to reinvent herself as a fine artist. She's offered the opportunity to create an installation at the Silicon Valley headquarters of a hot new tech company. Fabulous, right?

Not so much.

She can't stand Derek Whitley - wunderkind software genius and CEO of the company. Hot as he may be on the outside, inside the man is a cold, unemotional, robotic type. Way too left-brained for her right-brained self.
As Maya and Derek get to know each other, however, their facades begin to crack. She catches her first glimpse of the man behind the superhuman tech prodigy, and he starts to see her as the woman she used to be. But is this a good thing? Once that last secret is revealed, will it bring them closer together or will it tear them apart?
This book is different from what I expected, I mostly expected a romance story, but there is so much more to this story than the romance. To be honest I think the romance is only part of the story and not the focus, of course it is an important part but less so than I expected.
The story is about Maya who is an artist and this story is about her life and her past. I am not going to say anything more because I am afraid I will spoil too much. We don't know much about Maya at the begin of the story, we gradually get to know more about her. The story is fast paced and interesting, I wanted to keep reading and even though afterwards I can't say exactly what made it a good story it was an enjoyable and light read and I wanted to keep reading.
The story mostly focuses on Maya, although there are a few side characters that also have an important role. Even though Maya is the main character I still didn't have the feeling at the end that I really knew who she was. At a certain point some big revelations are made about her past, but there wasn't that much attention for it and I didn't get a good idea of how she dealt with it now. I did like Maya as a character, but I would've liked to see more about her. She is such an interesting character, but I felt like the book just wasn't long enough to really get to know here. There were a few side characters like Lin and Derek that also got some attention, I really liked them both as characters and I would like to see more of Lin's story. Still I got the feeling there was more to the characters than what is described here. The rest of the characters are mostly to fill up the story, but they still felt like characters and not just as fill up even though we never get to really know much about them.
A thing that bothers me is that there are some plot lines that aren't resolved at the end. Also the ending felt a bit abrupt and I expected more story. I did like the fact that there was an epilogue, but I wanted to know what happened between the end and the epilogue, because I felt like there was so much more story to be told here.
To conclude: I really enjoyed the story, I wanted to keep reading. I liked the characters, but felt like I still didn't knew them at the end. Some plot lines weren't resolved at the end and I felt like the book was a bit too short.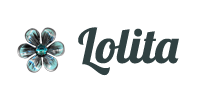 This is one of my last posts here on K-books, you can now find me on
Lola's Reviews