I am really glad to be part of the Blue Moon Blog Tour. I will post my review, an awesome quest post by the author J.A. Belfield and an awesome giveaway.
First here is my review of Blue Moon
Blue Moon (A Holloway Pack Story #2)
J.A. Belfield
Publication Date:
3 December, 2012
Finish Date:
15 September, 2012
Format:
e-book
Source:
copy from author

From Goodreads: Someone is watching the Holloway Pack, and this time, the female isn't the target.
Life with a group of seven male werewolves worries Jem Stonehouse not one bit. She is engaged to the Alpha's son Sean Holloway after all. So what has Jem's territorial instincts on high alert?
The pack's latest addition. Both of them.
None of the men think there's a problem with the new girlfriends. Jem's intuition tells her otherwise—that and a nagging suspicion the new females aren't there to partake.
Jem believes they've joined in to take.
The question is … What?
As the eve of the blue moon draws ever closer, Jem's running out of time to find the answer and outwit a thief of the worst possible kind.
A woman who believes she can't lose.
I had some issues with the first book, but decided to give the second book a try because the blurb sounded so interesting. And I am really glad I did, in my opinion this book is much better than the first book. The plot was interesting and fast paced and there were some nice twists and turns.

The focus of this plot is really different than the first book. Instead of focusing on Jem and her getting to know the pack and her werewolf heritage, in this book Jem is integrated in the pack and a new problem arises when Jem has her suspicious of the new girlfriends of two of her pack members. There were twists I didn't see coming and I liked where the author took the story. The pace of this book is faster too, when I picked up the book I wanted to keep reading.

While parts of the story are still a bit predictable I was also surprised a few times. And those times where moments where I thought "wow I really didn't see that one coming". The plot was really interesting and I wanted to keep reading to see what was going to happen.

The characters grow in this book, especially Jem. In this book she really shows her strength. There also is enough action and although I didn't agree with all of her decisions, I liked her more in this book than in book one. One of the problems I still have with this book is that I didn't really had a good idea of who the side characters where, I felt like we still don't know much about their personalities. There were some side character that got more attention in this book, but there are also a few characters that I still don't have a good idea of who they are.

The world building is built upon a bit more in this book and I liked learning more about this world. I also liked seeing more of the pack and the adventures they faced.

To conclude: I really liked this book, the plot was interesting and fast paced. I liked seeing Jem and the other characters develop and the world being developed more. I am certainly looking forward to reading the next book and there are still two prequels I have to read!
And now a quest post from the awesome J.A. Belfield, it's called Hunt!
"Pale puffs of white clouded the air as Josh snorted a breath from his nostrils. An inhale followed, bringing with it the delights of the forest.
Josh shook his head free of the intrusion and inhaled again, catching the patchouli-like scent of fallen pine cones. A harsh breeze, heavy with bitterness, nudged at his side, cold enough to freeze his coat where it bristled—carrying on it the succulent richness of fresher-than-dead badger.
Claws scratching at dirt, he shot off to the west, closing his eyes for a second as his tear through a brush ended in attempted assault, opening them again on the far side.
The moon cast a silver glow along his path, highlighting the birches, illuminating the oaks.
More sucks in, more chuffs out, and Josh veered left, his shoulder dipping to lead the way, his ears flattened to ease his passage, his muscles bunching with every step.
A leap up took him onto a raised root that reached from the ground as though attempting escape. The limb barely shook with Josh's greeting or with his dive off, and Josh scarcely slowed when the jolt of landing sparked through his legs and vibrated the length of his spine.
It took only a few more seconds for the lunar lantern to capture the scurrying creature.
No doubt it sensed the predator on its tail.
The forest's entire occupants had probably sensed the pack from the moment they stepped in. Yet, they never hid. Never seemed to realise just how big the danger.
As his meal made low left and right dashes, its coat flashed silver-black, silver-black while it slipped from within the shadows and back again, the growl leaving its throat on par with the gurgles of a drowning victim.
A low thrum began a tune in his chest. Josh's muzzle urged forward as anticipation dragged him faster.
Each hit Josh's periphery as his vision narrowed down to that which taunted beneath his nose.
A dip of his chin dropped him nearer. His jaws widened. Ready.
As though suddenly realising its demise, the badger scooted faster, almost taking him from prime position—until Josh clamped his teeth around the torso. Paws slamming to a halt, Josh used the momentum to whip his head to the right, releasing his prey at the last second, sending it flying toward the body of a sycamore.
Black and white smacked with muted grey in a vicious collision that snapped bones with a glorifying crack.
A high squeal resonated in Josh's ears as he trotted across to the fallen animal, where it lay at the tree base, limbs twitching in a final bid for life over death.
His paw came down on the creature, pinning him still—like it could get away.
Sending up a snarl of satisfaction, he melded his teeth around the still-pulsating throat and a singular wrench put the animal out of its misery."
And I also have an awesome giveaway for you. There will be two pri

ces and two winners!
Price 1: a Magnet, a signed bookmark and a signed poster of Blue Moon.
Price 2: an e-book of Blue Moon.
So what are you waiting for?

E

nter the rafflecopter for a chan

c

e to win one of these prices:
Also J.A. Belfield is also running a giveaway on her own blog where you can win awesome prices. Here is what you can win:
You can read more about her giveaway on
http://www.jabelfield.com/giveaways.html
Or to make it easy for you, you can just enter the rafflecopter here:
a Rafflecopter giveaway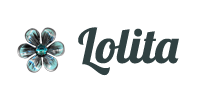 This is one of my last posts here on K-books, you can now find me on
Lola's Reviews