Hey Guys,
I am so excited to be taking part in the blog tour for the second book in the phenomenal Dwellers Series, The Star Dwellers. I was very lucky to beta read both The Moon Dwellers and The Star Dwellers for David and this is without a doubt the best indie Dystopian series I have ever read. I am completely and utterly in love with this series.
We have an awesome double... yes double review of The Star Dwellers Plus a Giveaway!!
The Star Dwellers (Dwellers #2)
David Estes
Publication Date:
September 30, 2012
Date Read:
August 8, 2012
Genre:
YA - Dystopian
Source:
Review Copy from David Estes
Format:
E-Book

From Goodreads:
After rescuing her father and younger sister, Adele is forced to leave her family and Tristan behind to find her mother in the cruel and dangerous realm of the star dwellers.

Amidst blossoming feelings for Adele, Tristan must cast his feelings aside and let her find her own way amongst the star dwellers, while he accompanies Adele's father to meet with the leaders of the moon dwellers and decide the fate of the Tri-Realms.

Will Adele be able to rescue her mother and make it back to the Moon Realm before the President and the sun dweller soldiers destroy her family?

Can Tristan convince the moon dweller puppets of the error of their ways?

Was Adele's lost kiss with Tristan her one and only chance at love?

In her world there's only one rule: Someone must die.
Please Note: This is a review of the beta version of The Star Dwellers
Wow! What a fantastic sequel. I fell head-over-heels in love with David's unique dystopian world when I read the first installment of the
Dwellers
Series,
The Moon Dwellers
. I was sucked into this underground world and loved every moment of it. In no way did I ever think the sequel could quite live up to the first book. I was definitely wrong.
The Star Dwellers
surpassed all of my expectations and more. I was just completely amazed and thrown back into this fantastic world and left dying to know what will happen next.
Tristan and Adele have gone their separate ways. Both with their own missions to help bring peace to the fight between The Star Dwellers and The Moon Dwellers Tristan travels back to The Moon Realm with Adele's father while Adele must venture deem into dangerous territory, The Star Realm to find her mother. But what she finds there may change everything. Can The Star and Moon Realms band together to change things for the better or with The Sun Realm continue to rule against them all?
I really adored this book. Right from the first page I was thrown back into this underground dystopian world and I just could not read the book fast enough. I needed to know what was going to happen. Let me tell you what actually happened was definitely nothing what I expected. After finishing the first book in the
Dweller
series I has all these thoughts and theories going around in my head of what I thought might happen in book 2. I didn't come close. The Star Dwellers is just full of twists and turns that I did not see coming and left me with my jaw on the floor and flipping back a few pages saying... did that actually happen? It was brilliant.
I really love that Tristan and Adele were apart for the most of this book. Don't get me wrong I really love their relationship and their romance. I'm a total hopeless romantic and so hope they end up together but I felt like this book focused a lot more on the dystopian society and it answered a lot of my questions about how the society got like that. I really loved seeing the more political aspects in this one and I felt like it was more fast-paced than the first one. There was a lot more going on and it really felt like important things started happening. Things that will really impact the future of this society and of the characters.
I genuinely loved this book. I could not put it down. It is fast-paced and will leave you breathless dying to know what on earth is going to happen next. David is such a fantastic author and he really knows how to pull at the heartstrings. The Star Dwellers is a lot more emotional that The Moon Dwellers. I became a lot more attached to some of the 'lesser' characters in
The Moon Dwellers
. Those characters we didn't really see a lot of in book one I loved in book 2 and the ending of this book left me reeling and heartbroken.
I can't wait to see what David comes up with next. This is definitely fast becoming one of my favourite dystopian series and I am really looking forward to reading the next installment.

Please note this is a review of the beta version!
This book was fantastic. I really enjoyed book 1 and was really glad when I was asked to beta read book 2. And book 2 is so much better than book 1. This is easily becoming one of the best dystopia series I've read.
The story is fast paced and action packed. I just wanted to keep reading. The story is still told from both Adele's and Tristan point of view. Sometimes the pov changes still annoyed me and I was sometimes a bit confused because I didn't remember how the last chapter of this pov had ended. Both stories where so interesting that I didn't mind the changes too much. I really liked seeing both their sides of the story, especially now they where spilt up again and both had their own adventure. The pacing was very fast too and there was always something happening. There were many surprising events or plot changes that I didn't see coming. There are also many emotional events, from sadness to happiness and I experienced it all together with Adele and Tristan.
While book 1 already made a solid basis for both the characters and the world building, this book takes it all more in depth and still managed to add things. We get to know the characters even better and learn even some new things about them. And also the side characters have their own personalities. The cast of this book is quite large, but they all have their distinct personalities so I was almost never confused who was who. There are also some big revelations which put some character in a new perspective.
Also though most of the world building is done in book 1 already, this book just builds further on it, we get some more in depth information about the world, get some more details and learn even more about this world. The world really comes even more alive in this book.
This really is an amazing book. It took me some time to read the first 25% of this book, but the last 75% I finished in one day in two sittings. Because I couldn't put it down, it was that good. And the ending only leaves me wanting to read more and I can't wait to read the next book.
To conclude: this is a great sequel. I loved this book, it was fast paced and action packed. We get to learn even more about the characters and get more information about the world. If you want to read a great dystopia book, you must read this series.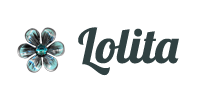 Want to win a copy of the amazing The Star Dwellers?
Well just fill in the following!!
a Rafflecopter giveaway