PODs
Michelle Pickett
Due For Release:
June 4, 2013
Published By:
Spencer Hill Press
From Goodreads:
Seventeen-year-old Eva is a chosen one. Chosen to live, while others meet a swift and painful death from an incurable virus so lethal, a person is dead within days of symptoms emerging. In the POD system, a series of underground habitats built by the government, she waits with the other chosen for the deadly virus to claim those above. Separated from family and friends, it's in the PODs she meets David. And while true love might not conquer all, it's a balm for the broken soul.

After a year, scientists believe the population has died, and without living hosts, so has the virus. That's the theory, anyway. But when the PODs are opened, survivors find the surface holds a vicious secret. The virus mutated, infecting those left top-side and creating... monsters.

Eva and David hide from the infected in the abandoned PODs. Together they try to build a life--a new beginning. But the infected follow and are relentless in their attacks. Leaving Eva and David to fight for survival, and pray for a cure.
I am so freaking excited for this book!! When I first saw that cover my first thought was Wow... that is one awesome cover... and then I read the blurb and I think my eyes may have popped out of my sockets and my jaw may hit the floor. It is no surprise to anyone that I freaking love dystopian and post-apocalyptic books. Most of my favourite books fall into that genre. I just cannot get enough. I am obsessed with them so instantly this appealed to me. I am also completely obsessed with zombie books. I adore them and cannot get enough of zombie books... zombies are awesome!!!
So PODs sounds pretty dystopia/post-apocalyptic to me... so I was like yea this sounds awesome... and then I read the 'virus mutatues MONSTERS' sounds kinda zombie to me. At that point I started jumping up and down in ym seat I am soooooooo psyched for this book! It is just filled with awesomesauce and I cannot wait to devour this book!

Boundless (Unearthly #3)
Cynthia Hand
Due for Release:
January 22, 2013
Published by:
HarperTeen
I have no idea why, but there is not yet a blurb on Goodreads for this book.
So that means that I have more space to gush about how much I want this book! Well let me start by stating the fact that this is the best angel series I have read so far. I am not a big fan of angels, but this series is so good. It is my favourite angel series, so far. Book 1 and 2 in this series where both very good and had many twist and turn, book 2 also was a very emotional read. And after that I just can't wait to read and see what happens in book 3. Although it is still a long time before this book will be releashed. I am really looking forward to it. Well there is no blurb yet so I have no idea where this book will be about, I guess we will learn even more about angels and see relationships develop. Furthermore I have no idea, but I am sure that it will be as good as the first 2 books. I can't wait to read it! And ofcourse the cover is very beautifull too!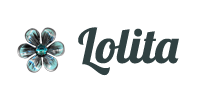 What's your Waiting on Wednesday?