Charade (Heven & Hell #2)
Cambria Hebert
Publication Date:
May 18, 2012
Date Finished:
May 1, 2012
Source:
Review Copy from Author
Format:
E-Book

From Goodreads:
Dying at the hands of a psycho was a shock. Having my life returned to me by an angel was incredible. Being named a Supernatural Treasure and being given Sam as my guard was pretty darn awesome. Acquiring a debt for it all—well, I should have seen it coming.

Now here we are, fighting demons from Hell, caring for a boy that I just don't trust, and traveling to faraway places to return a treasure to its rightful place. Nothing is as it seems. Everyone wears a mask; everyone puts on a charade. It's up to us to separate the truth from the lies and reality from fiction. A hard task when my new reality involves fallen angels, witches and dragons… and did I mention Hell?

Anchoring me down through it all is Sam. Sam, who must face tragedies of his own and is put to the test again and again.

If we fail in our task, life as we know it—life as you know it—will end. Forever.
I loved this book! I really enjoyed book 1, but this book is so much better. We already are introduced to the world in book 1 and it seems the real story starts in this book. And the story is great, I didn't want to put this book down.
What I really love about this series are the characters. They develop so much in this series, you see heven growing and geting stronger. But also the relationships between the characters are so nicely done. The characters act very believeable and change sometimes comes slowly, but it is there. And I love seeing the characters change. There are also a few new characters introduced in this book. And I really liked the unexpected twists. And I just love the relationship between Heven and Sam.
The story is another great parts of this book. Most introcudtion and explanation of the world was already done in book 1 and this book just builds on this. We get to see more of the monsters of Hell and learn a bit more about Heaven. Also where book 1 still was a bit predictable this book left me suprised by all the twist and turns. It was just great, the author made some twists in the story I really didn't see coming! Although there where also a few twists that I did expect.
I hardly know what to say about this book. It's a really good story and I really enjoyed it. It is so much better than book 1. The ending of this book left me shocked, it definitely wasn't what I expected and I can't wait to see what is going to happen next. I am really looking forward to read the next book.
To conclude: I really loved this book. It is a great story, with many twists and turns. And I really love the characters and seeing them develop. I can't wait to read the next book!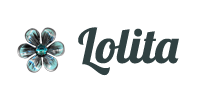 And now we have a special guest post from the woman herself Cambria Hebert.
Do dragon's really exist? I don't really know but I think "Why not?" To me, if dinosaurs once walked the earth why not dragons too? Maybe they are extinct like the dino's. Or maybe they still live, in faraway lands, in caves carved right into the mountain side next to a small fishing village.
Or maybe they exist in books.
Like…Charade.
J
(Heven and Hell #2)
If you want to know more about the dragon in Charade then pick up the book (or download it!) on May 18th. Note: This dragon may or may not have strange taste in food….
But, until you can learn about that dragon how about I tell you about some dragon myth and legends that I have heard.
Cute Dragon-------------------------------
>
Chinese Dragon ------------
>
The first legend comes from the good ol' USA so this would be considered a Western Dragon. It was said to have four legs, feathered wings and a scaled body. The dragon was called Piasa. The legend of Piasa is that the dragon lived peacefully alongside the Illini Tribe. The dragon was carnivorous but only ate deer and other animals so the tribe did not fear it.
Then the Illini Tribe was attacked by a neighboring tribe. A battle raged and the Illini eventually won. But there was a lot of carnage lying about. This new kind of "meat" ended up being too tempting for Piasa and he ate all the dead men. Well, good ol' Piasa liked the taste of human meat. The dragon then became the greatest enemy of the Illini Tribe.
The Tribe then decided to send one brave warrior to lure the dragon into a heavily wooded area. When the dragon landed twenty men converged on it and fought the beast until it was slayed.
The next myth/legend is about Hydra. Hydra is a wingless dragon with multiple heads. The origin of this dragon is from Greece and Hydra coes from Greek mythology. It is said that Hydra had nine heads and that when one head was but off two new ones grew in its place. Hercules is said to have defeated Hydra by melting the stub of the neck before new heads could grow and take its place.
The final legend I have for you today is that of a dragon called Wyvern. It is said to have taken place in Great Britain. It is said that Wyvern had hind legs and wings. A young girl named Maud discovered Wyvern in the woods when he was just a baby dragon. Instead of returning to the woods like her parents told her to, Maud kept the dragon, hiding it and bringing it milk each day. The dragon grew larger as time went on and began eating wild animals and fish…until it began eating people. The only person Wyvern wasn't a danger to was Maud. But the people of the town decided that the dragon had to die. A wandering knight soon killed Wyvern.
It is said that Maud stayed by her dying dragons side mourning its death.
So what do you think? Any of these legends true? False?
And I have yet one more questions for you. The Lochness Monster…. Could it perhaps be a water dragon that did not go extinct with the dinosaurs? Could one possibly have survived extinction or is Nessie yet another legend that isn't true?
Thanks to Kayleigh for having me here at K-books today to talk dragons. It was fun!!
So wanna win an e-copy of the awesome Charade?
Just leave a comment and let me know your thoughts. Psstt... don't forget your email address =)