Hey guys,
So I was super swamped yesterday doing work for my dissertation so I didn't have time to post our IMM yesterday so I am going to combine our IMM and It's Monday post here. This in only for this week =)
In My Mailbox
Phantom by Susan Kay
Jane Austen Stole My Boyfriend by Cora Harrison (For Review)*
After the Snow by S.D Crockett (For Review)*
Fever (Chemical Garden #2) by Lauren DeStefano (For Review)**
Note: I already have read Fever and this is an extra copy so it'll be for a giveaway at some point.
Thanks To:
*MacMillan Publishers
** Harper Collins Publisher

Awakening by Karice Bolton
By a Thread by Jennife Estep
Grave Mercy by Robin LaFevers (For Review)*
Immortal Desires by Laura Eno (For Review)**
The World in Your Lunchbox by Calire Emer (For Review)*
Thread of Death by Jennifer Estep
Wolf's Bane by Judith Post (For Review)***
Thanks To:
*Netgalley
**Laura Eno
***Judith Post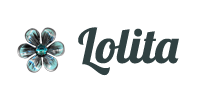 It's Monday, What Are You Reading?
Currently Reading:
Pandora's Key (Key Trilogy #1) by Nancy Richardson Fischer
Finished:
Putting Alice Back Together by Carol Marinelli
Up Next:
Arcadia Awakens (Arcadia #1) by Kai Meyer
Slide by Jill Hathaway

Currently Reading:
Touch of Power (Healer #1) by Maria V Snyder
Finished:
Blood Rites (Grey Wolves #2) by Quinn Loftis
Just One Drop (Grey Wolves #3) by Quinn Loftis
Thread of Death (Elemental Assassin #5.5) by Jennifer Estep
Pandora's Key (Key Trilogy #1) by Nancy Richardson Fischer
The World in your Lunch Box by Claire Eamer
Chosen by Monica Millard
Children of Gods by Monica Millard
Up Next: